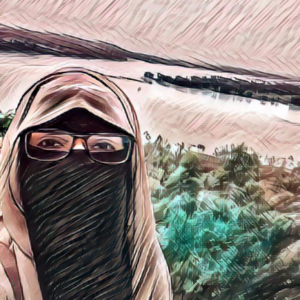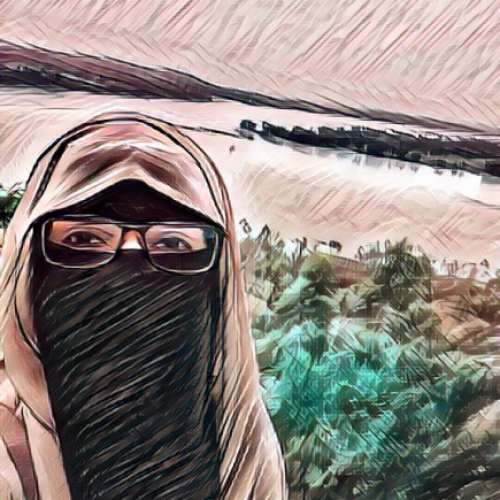 Care Nest is a place for Muslimahs to come together to learn how they can thrive in all areas of life while performing their various roles as daughters, wives, mothers, and more. 
A little bit about my background…
I've extensively studied Islam for 4 years under the guidance of religious scholars, with subjects including Tafsir, Fiqh, Arabic, and Hadith. While that in itself was a rigorous academic program, I'm continuously dedicated to learning and teaching this beautiful religion of ours!
I'm also a psychology graduate (gold medalist) with certification for life coaching. 
My coaching practice merges Islamic teachings with psychological principles and research to offer holistic guidance and support to my clients.
I'm Muslim, I grew up in America and am settled in Pakistan, I'm a daughter, wife, and mother – all of these roles and identities allow me to better relate to women with a similar cultural and religious background as myself.  
I keep your heart and its relationship with the Creator at the center of my coaching because there's no peace in the world that can be found far from Him.
I write about things like personal development, Islamic spirituality, marriage, parenting, family relationships, and student life.
What I Do
I work with Muslim women to get to the root cause of what's holding them back in life. 
I facilitate them in gaining a better understanding of the mental health issues they've faced for years so they can regain control over their lives by no longer feeling triggered by the events in their environment. 
I help Muslimahs find balance in their busy lives and fulfilment in their significant relationships.
I also assist girls in recovering from years of verbal abuse, harshness, and criticism from parents and close ones.
I work with Muslim women to help them overcome depression, anxiety, and low self-esteem so they can emerge from the coaching process with confidence, focus, and faith.
IN SHORT, I COUNSEL MUSLIM GIRLS AND WOMEN ON HOW TO DRAW CLOSER TO ALLAH (SWT) AND BE AT PEACE.
If you are struggling to find healing, inner peace, balance, and happiness, I would be honored to assist you on your journey of personal development and growth.
I've been blessed to work with Muslim women from around the world, including Malaysia, Sweden, Saudi Arabia, USA, UK, Canada, Australia, and Pakistan.
Begin today.
Life is too precious to waste a single more second feeling insecure, inadequate, and unhappy. Life is too precious to waste a single more second feeling disconnected and distant from Allah (swt).
Note: If you're a non-Muslim and you've stumbled across Care Nest, welcome! While my religious background as a Muslim allows me to relate better to those who practice the same faith as me, my expertise as a life coach enables me to mentor people from a vast range of backgrounds and belief systems. Feel free to reach out to me to know more about how I can help you.