Welcome!
I'm Khadija, the founder of Care Nest. I'm a certified life coach, Alimah, and Islamic counselor with over 5 years of experience in helping Muslim women thrive mentally, emotionally, and spiritually.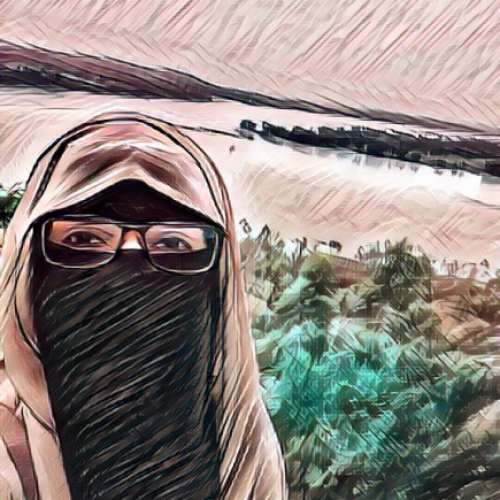 GET TO KNOW ME
My own struggles with mental health throughout most of my life, and then subsequent journey of healing and personal growth, have shaped my passion for helping other Muslim girls who need someone from a similar religious and cultural background as themselves to understand and guide them. 

Born in Pakistan, we moved to America when I was 10 years old. The bullying, cultural shock, and alienation I felt after we moved led to years of social anxiety and depression, as I didn't feel like I fit in or belonged anywhere. I couldn't make sense of my identity as a Muslim girl, I just wanted to fit in, yet struggled to relate to girls my age. 

Worst of all was the disconnect between me and my faith. In my feelings of unworthiness and despair, I just couldn't hold on to the belief that Allah (swt) loved me, and I had no idea how to mend my relationship with Him.

It was only when I began to learn the Deen extensively (through a vigorous 4-year degree program, the Alimah course) that I began to discover exactly how beautiful Islam is. 

I started to deepen my connection with Allah (swt), learn the beautiful sciences of Tafsir, Hadith, Fiqh, and Arabic language. Under the guidance and mentorship of Islamic scholars and my teachers, I finally learned to not just accept and embrace my religion – but also MYSELF, with all of my flaws and imperfections

I slowly began to heal as I started to make sense of my past trauma, made peace with the hurts, and learned how to move on to live an emotionally, mentally, and spiritually health life, Alhumdulillah.

I went on to pursue my undergrad degree in Psychology, with a focus on Islamic psychology and spirituality. I then gained certification for Life Coaching as well. I'm currently undergoing training to become a Mindfulness Practitioner.

My coaching practice merges Islamic teachings with psychological principles and research to offer holistic guidance and support to my clients.

I'm Muslim, I grew up in America and am settled in Pakistan, I'm a daughter, wife, and mother – all of these roles and experiences allow me to better relate to women with a similar cultural and religious background as myself, trying their best to manage their roles and responsibilities without losing themselves in the process.

I work with Muslim women to get to the root cause of what's holding them back in life. 
I facilitate them in gaining a better understanding of the mental health issues they've faced for years so they can regain control over their lives and no longer feel so triggered by the hurtful events that happen to them. 
I help Muslimahs find balance in their busy lives and fulfilment in their significant relationships.
I also assist girls in recovering from years of verbal abuse, harshness, and criticism from parents and close ones.
I work with Muslim women to help them overcome depression, anxiety, and low self-esteem so they can emerge from the coaching process with renewed confidence, focus, and faith.

I KNOW how it feels to be alone in your struggles, without anyone to open up to.

I know how it feels to want to share your spiritual distress with someone without the fear of being judged.

I know how it feels to be in perpetual conflict with different parts of yourself.

I know how it feels to want someone's help but just not know who to turn to.

My dear sister, if you are struggling to find healing, inner peace, balance, and happiness, I would be honored to assist you on your journey of personal development and growth.

I've been blessed to work with Muslim women from around the world, including Malaysia, Sweden, Saudi Arabia, USA, UK, Canada, India, Qatar, Australia, UAE, Pakistan, Denmark, and Germany.

So please – BEGIN TODAY. Life is too precious to waste a single more second feeling insecure, inadequate, and unhappy. Life is too precious to waste a single more second feeling disconnected and distant from Allah (swt).
REQUEST YOUR FREE CONSULTATION TODAY.
Subscribe Now
Receive a FREE coaching workbook to help you overcome your fears and develop faith!